Our Labrador Retriever
Son of Bart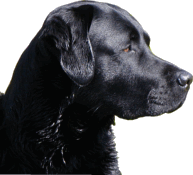 Bart was at stud and here is our puppy.
Bayside's Delta Tide
1/23/2003 - 10/7/2017
Some of Tide's pictures at 7 weeks.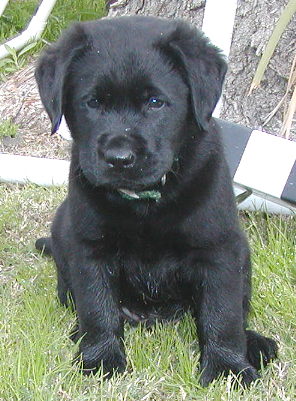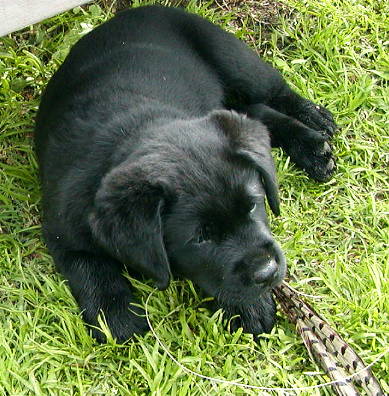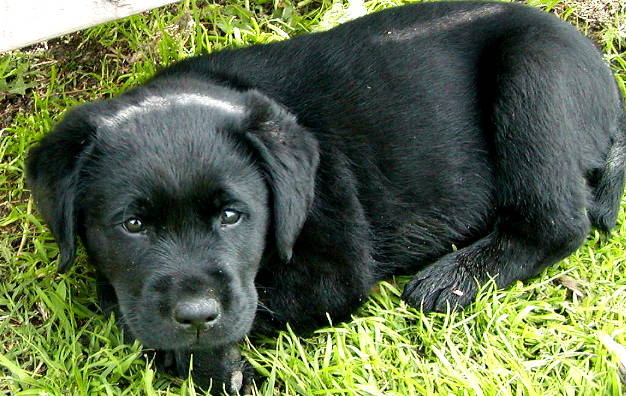 Here is Tide's web page to document his
progress toward titles and hunting performance.
Happiness is a Lab puppy!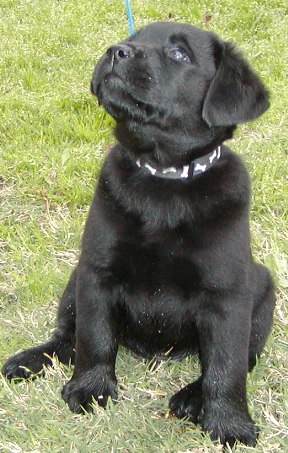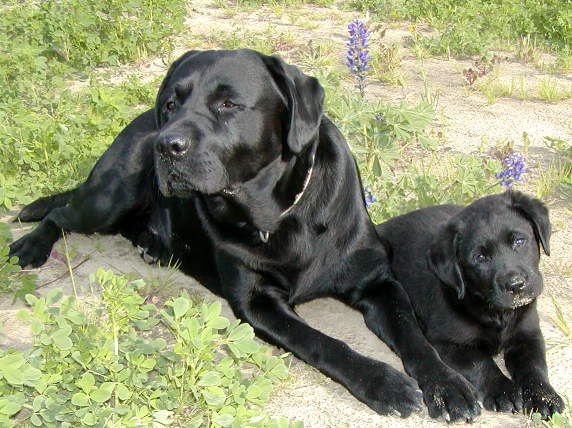 Father & son: Bart & Tide Mar 19, 2003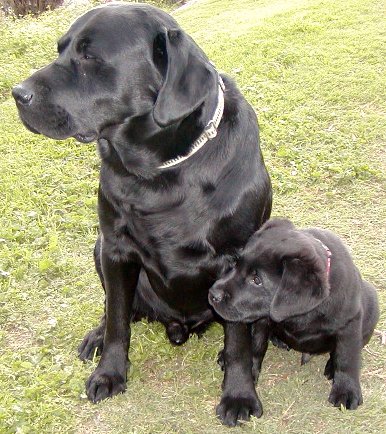 Father & Son April 3, 2003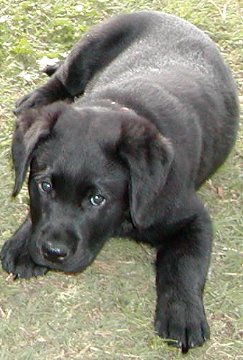 April 3, 2003 and Tide is growing like a weed.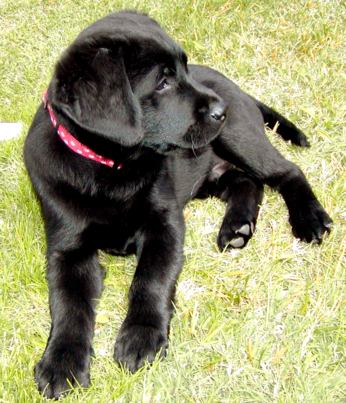 April 6, 2003 Tide is really more playful than this picture shows.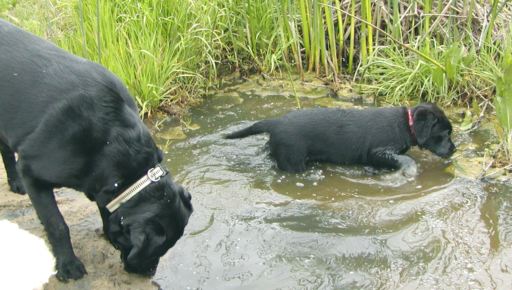 April 20, 2003 Tide likes to play in the water.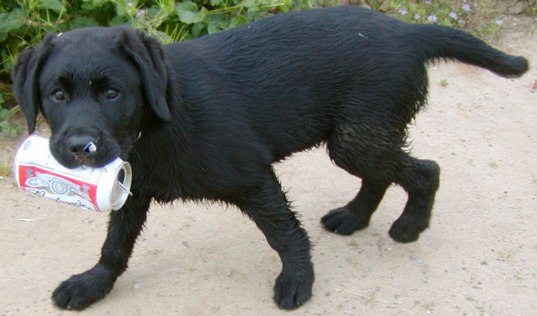 April 20, 2003 Tide found a "toy" on our walk. I need to teach him that my
favorite brand is Henry Weinhard's. I will work on that. That is a flower petal
on his nose. Tide doesn't stay very clean on our walks.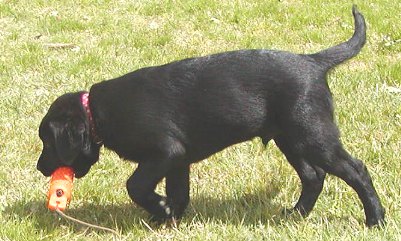 April 26, 2003 Tidy doing a little fetch practice. No fancy finishes yet.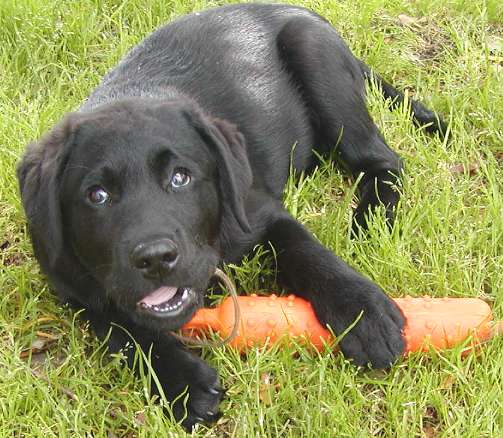 April 26, 2003 Tide and bumper: Fetch what?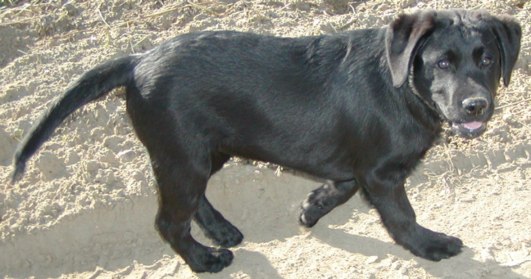 May 7, 2003 Tide is happy to go for a walk. Growing like a weed.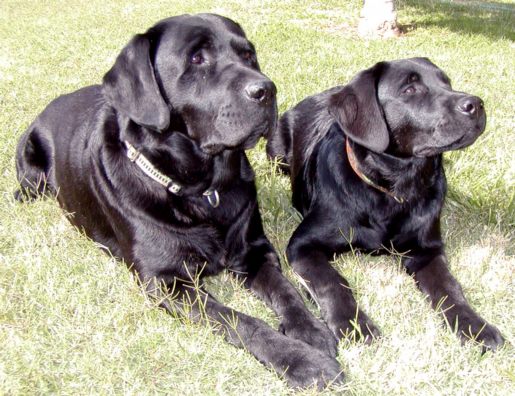 June 22, 2003 Bart and Tide. Tide is almost as big as poppa Bart.
Nov 8, 2003, opening day of pheasant season.
This was Tide's first pheasant hunt for real. Both Bart and Tide have flushed a number of pheasants before the season and I would just point the old single shot 20 ga and say BANG.

Today we went to the goat ranch and at the south end ditch, covered with stick-tights and berry bushes, Bart & Tide jumped a rooster. He flew across the ditch and I nailed him with my old Win 101 20 ga and a load of #5 shot with the Fiocchi shells. The rooster dumped on the far side of the ditch behind a row of thick berry bushes. No way the dogs could go after him. Tide jumped in the ditch after him, but couldn't get through the berry bushes and I called him off.

Tide crawled out of the ditch, with steep banks, and about this time the second rooster took off. I am not sure if Bart jumped him, but I hit him as he was crossing the ditch and he fell into a row of berry bushes that was not very wide.

That's it! The day's hunt was over and it was only 8:25 am. We headed to a place where we could cross the ditch and came back up the other side. When we got to where the birds went down, I could see the second rooster in the top of the berry bushes and it would be easy for me to reach. I took the dogs to where the first rooster fell and told them "dead bird". They know the meaning of that and really started looking for the bird. It only took about 1 minute and Bart found it. He picked it up and Tide was after him to get the bird. Bart did his "turn away" dance and brought the rooster to me.

We kind of wore out the rooster, throwing it for Tide to fetch. This was Tide's first taste of a real pheasant. He didn't want to pick it up at first and just nuzzled it around on the ground. I finally did get him to pick it up. Got a lot of training to do yet, since Tide is still just a puppy and has much to learn.

After 10 minutes or so with the first rooster, we went over and I got the other rooster out of the berry bushes and we wore that one out too. By the way, these were wild birds and not the pen raised variety I was hunting last year.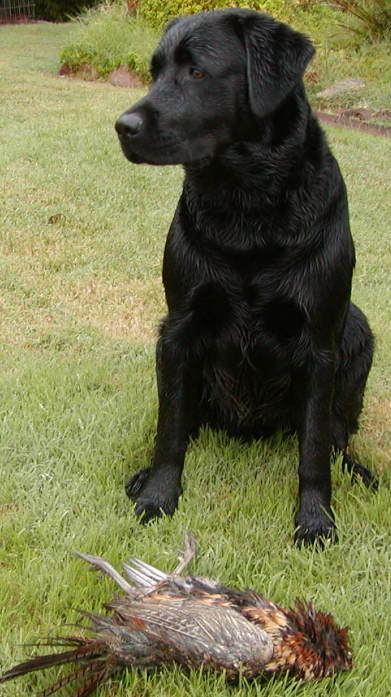 Here is a picture of Tide and his first Pheasant.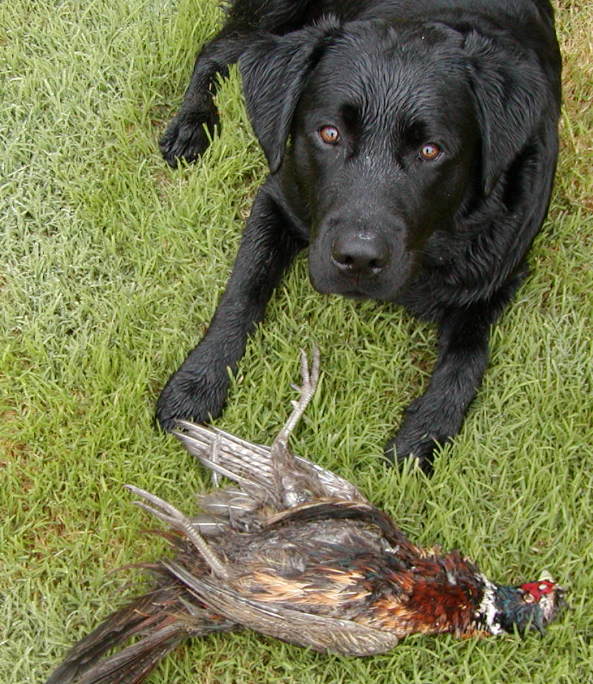 Another picture of Tide and pheasant #1.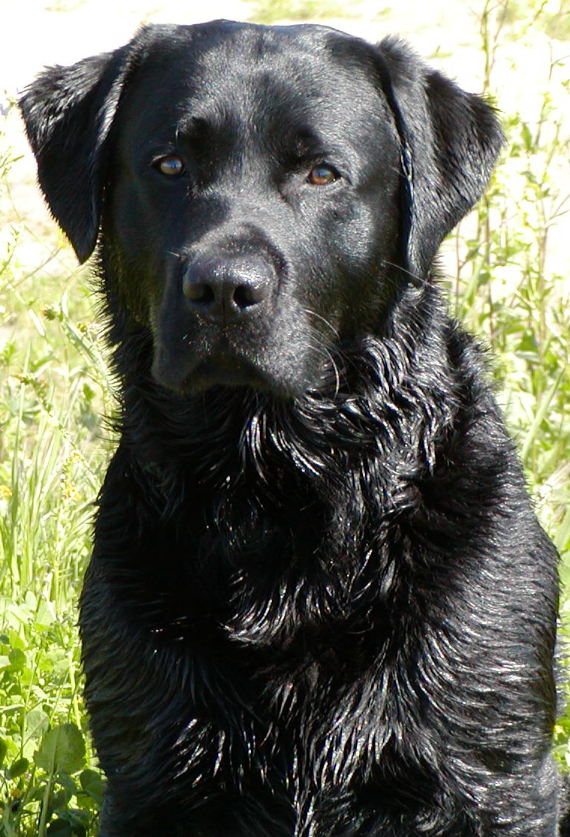 Tide at 2 years. Tide is an excellent hunter and a great family dog.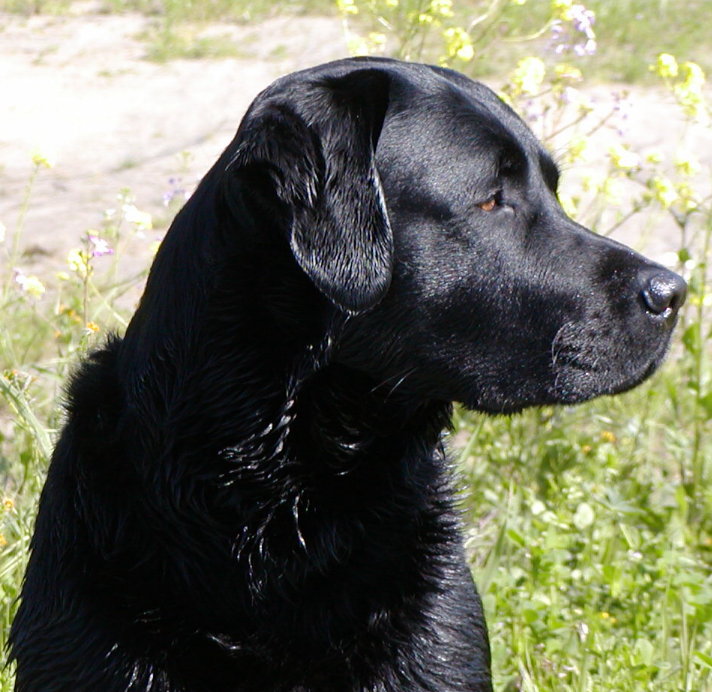 Profile picture of Tide at 2 years.
I took Tide on a coyote hunt in the Sweetwater Mountains. See the pictures here.

Good Hunting... from Varmint Al
Saw this on one of the message boards:

If a dog were your teacher, you would learn stuff like:

When loved ones come home, always run to greet them.
Never pass up the opportunity to go for a joyride.
Allow the experience of fresh air and the wind in your face to be pure ecstasy.
When it's in your best interest, practice obedience.
Let others know when they've invaded your territory.
Take naps.
Stretch before rising.
Run, romp, and play daily.
Thrive on attention and let people touch you.
Avoid biting when a simple growl will do.
On warm days, stop to lie on your back on the grass.
On hot days, drink lots of water and lie under a shady tree.
When you're happy, dance around and wag your entire body.
No matter how often you're scolded, don't buy into the guilt thing and pout.... run right back and make friends.
Delight in the simple joy of a long walk.
Eat with gusto and enthusiasm.
Stop when you have had enough.
Be loyal.
Never pretend to be something you're not.
If what you want lies buried, dig until you find it.
When someone is having a bad day, be silent, sit close by and nuzzle them gently.
And finally, never trust anyone until you sniff their butt.
BART x FLYER Litter that gave us Tide
Pedigree for Bayside's Delta Tide
Bayside's Delta Breeze, CD, JH (pointed)
BISS CH Weathertop El Nino
Am/Can CH Beechcroft's Danish Skydiver
CH Beechcroft's Trifolium
CH Beechcroft's Weathertop Wind CGC
CH Cambremer Tudor Minstrel, CD, JH
CH Beechcroft's Trillium
Bayside's Tapestry of Teal, JH
CH Cambremer Tudor Minstrel, CD, JH
Eng SH CH Rocheby Royal Oak
Eng SH CH Cambremer All That Jazz
Hennings Mill's Court Beauty
CH Chafern Court Star Of Fabracken
Bradking Beverly
Caerleon's Bayside Flyer
CH Bayside's Mark West, CD, JH, SH, MH

Am/Can CH Keysun Rippling Wind

Eng CH Bradking Cassidy

Keysun Reka

Hennings Mill's Court Beauty
CH Chafern Court Star Of Fabracken
Bradking Beverly
Vision's Raven's Flight, JH
Am/Can/ CH Chablais Rigodon
Am/Can/ CH Bradking Rangeways Mr. Chips

Withara's Charming Black Gypsey

Vision's Hygate Raven

CH Withara's Marine Journey

Hennings Mill's Visions Katrina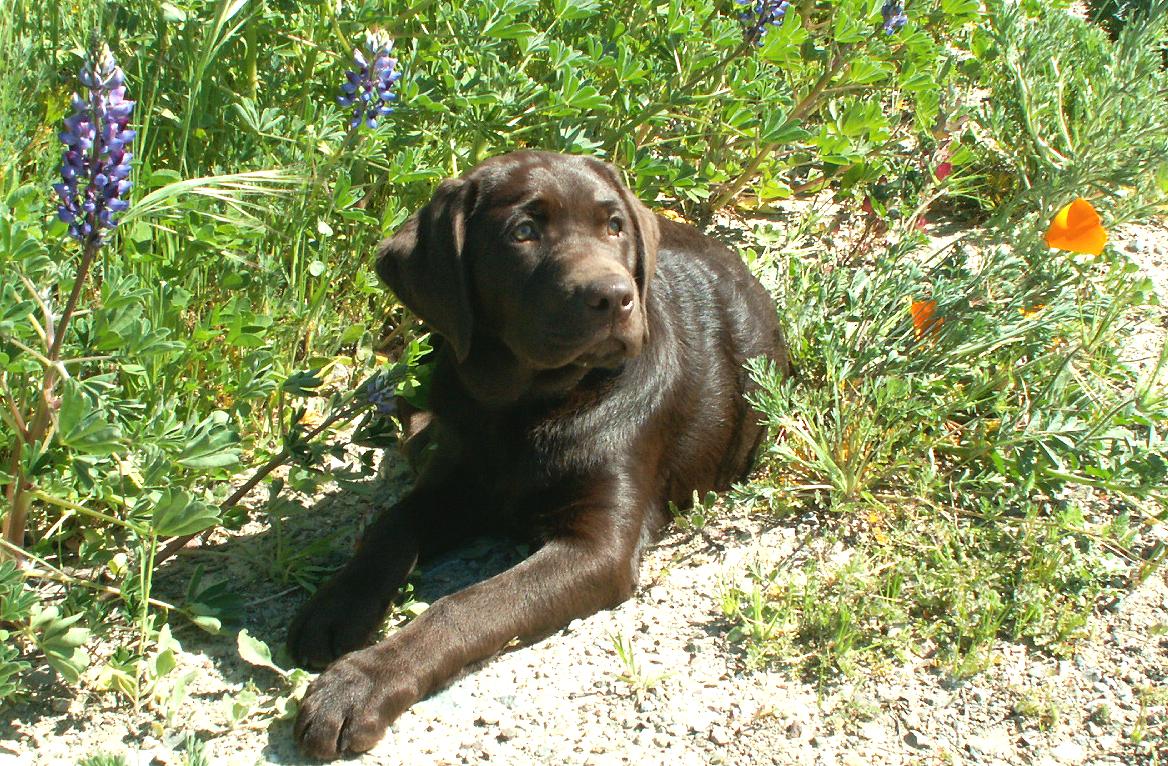 Little SusieQ at 15 weeks is Tide's half sister. She is a darling and into everything.
The Helders and their two young sons raised the puppies with a lot of human contact.
They turned out to be very well socialized and happy to be with people.
SusieQ is going on our morning and evening 1.5 mile walks and can now keep up with Bart and Tide.
She is already a part of the family and doing very well. She sure has the Labrador appetite and is always hungry.
She is happy with a squeaky toy and brings them to me to play fetch. Fetch is built in with Labs and she is already a fetch dog.
Last updated 02/02/2015
Good Hunting... from Varmint Al