Bichon Frise Page: Max (Pamela Helen's Max of Bethel UD) and Mary Ann
Map of our other pages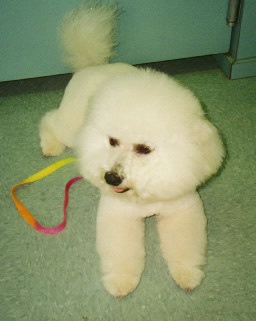 Thank you for visiting my second page. Meet the rest of the family.

Here is Sunny, Delta, Yours Truly, and Oscar. Oscar dropped his dumb bell, but Al says thats OK because he knows how to hunt pheasants!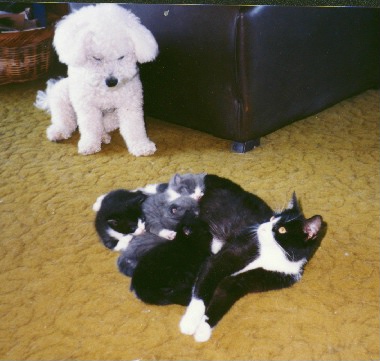 This is Marilyn. I sure would like to play with her kittens.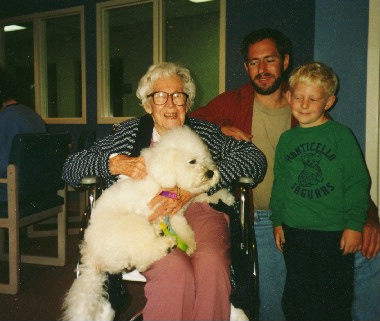 Here I am doing "therapy dog" work with Grandma Helen. Dave and Eric are watching me work. Look at the smile.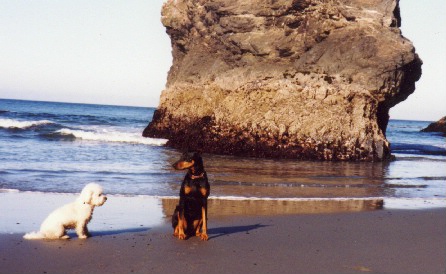 Here we are beach combing at Mendocino, CA.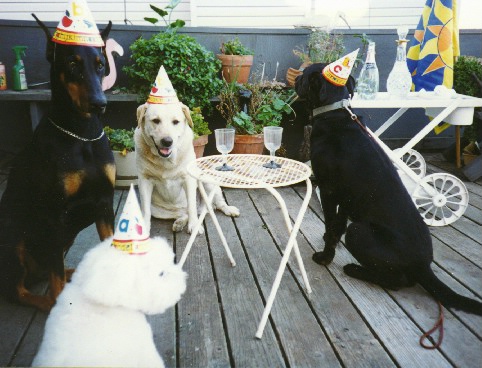 Mary Ann makes us wear these funny party hats. It's somebody's birthday, I think.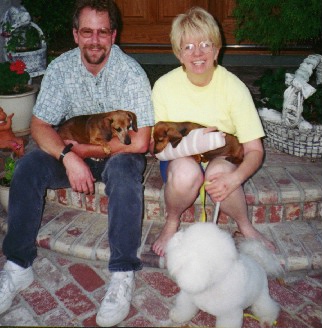 Here is Dan and Toni with their pups.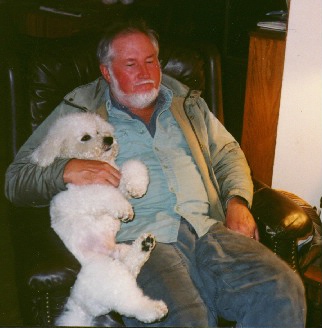 I'm still awake, but I think Al fell asleep watching Lassie reruns.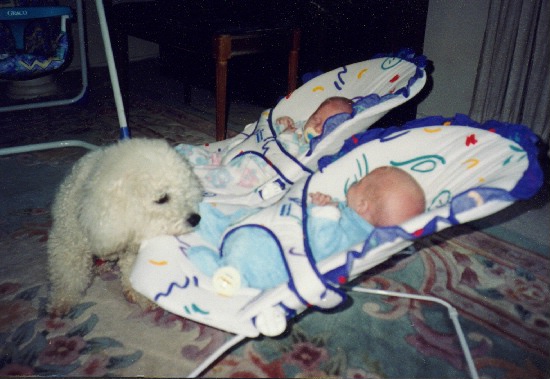 Michael and Megan are my favorites when they are not crying.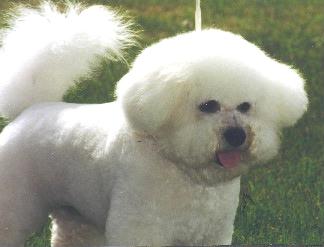 Thanks for visiting my second web page.
Visit other Bichons on the Web